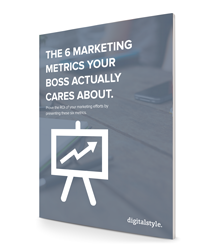 Do you know which metrics actually matter to your boss?
In this cheat sheet of metrics, we'll share the six metrics that do.
In this brief 10-page cheat sheet, you'll find:
6 marketing metrics that prove the value of your marketing efforts
Formulas and examples to help you calculate your own metrics
Explanations and scenarios of why these metrics are important and how to interpret them
Download our cheat sheet to show your boss the true value of your marketing.